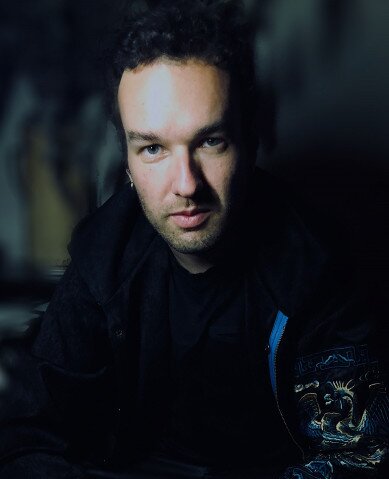 Associate Professor, Academy of Music
A composer of music of "high drama" and "intense emotion" (BBC), "at once, ingenious, hypnotic, brave, and beautiful" (Festival Internazionale A.F. Lavagnino), Eugene Birman (b. 1987) has written for symphony orchestras (London Philharmonic, Minnesota Orchestra, Philharmonia Orchestra, Orquestra Gulbenkian), choirs (BBC Singers, Latvian Radio Choir, Eric Ericsons Kammarkör), and leading ensembles and soloists (Maxim Vengerov, Maurizio Ben Omar, etc.) across four continents in venues ranging from London's Southbank Centre to Carnegie Hall to above the Arctic Circle. His highly public career, with appearances on CNN, BBC World TV, Radio France, Deutsche Welle, and others, is characterized by a fearless focus on socially relevant large-scale compositions covering the financial crisis, Russian border treaties, and more. Commissioners and partners for Birman's work extend beyond the concert hall to major international bodies such as the European Union, the Austrian Foreign Ministry, and the Hong Kong SAR, as well as through prominent fellowships from the John Simon Guggenheim Foundation (2018) and the US Department of State's Fulbright Program (2010-11).
Most recently, he was awarded the 2017 Royal Philharmonic Society Composition Prize, leading to a season-long residency at the Southbank Centre and world premiere with the Philharmonia Orchestra at Royal Festival Hall, and appointed the sole Artist-in-Residence of the 2018 Helsinki Festival, Finland's biggest yearly cultural event. A D.Phil recipient from the University of Oxford, he also holds degrees from Columbia University, the Juilliard School, and the Accademia Musicale Chigiana.
Project Highlights
ARIA (public presentations at Forsgate Conservatory, HK Park, as part of New Vision Arts Festival).
Johnny M Poon, conductor; Eugene A. Birman, Composer / Artistic Director (Music); Kingsley Ng, Artistic Director (Visual); Theatre of Voices (Denmark), Choral Performers (via hologram); Hong Kong Children's Choir, Choral Performers

360° Virtual Journey
Features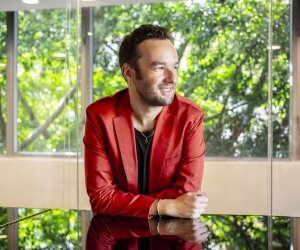 Confronting Social Issues Through Music
"HKBU has the ambition to drive interdisciplinary research and expand new creative opportunitiess."
This story is part of the Talent 100 initiatives, HKBU News (2021)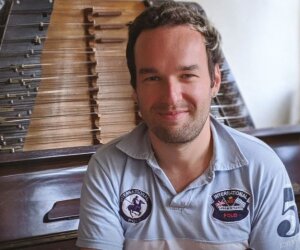 Financial Opera Inspired by Social Media Debate
The global financial crisis hit the world over ten years ago. The economy has recovered, but it's hard to forget those difficult times. Composer Dr Eugene Birman, Assistant Professor from the Department of Music at HKBU, joined hands with librettist Mr Scott Diel to create an opera based on a dispute on the financial crisis. It became the first-ever opera to discuss financial issues. Read More
Research & Impact @HKBU Issue 02, Knowledge Transfer Office, HKBU (2020)
http://kto.hkbu.edu.hk/publication/Research_&_Impact@HKBU/
View More: Events, News, Research Projects