Assistant Professor, Department of Geography
Meng Gao is currently an Assistant Professor in the Department of Geography at Hong Kong Baptist University. Before joining HKBU, he was a Postdoctoral Fellow in the John A. Paulson School of Engineering and Applied Sciences at Harvard University (2016-2019). He received Ph.D. in Chemical Engineering from the University of Iowa in 2015, and B.S. in Atmospheric Sciences from Nanjing University of Information Science and Technology (formerly named Nanjing Institute of Meteorology) in 2012. His research interests include air quality modeling/forecasting, chemistry-climate interactions, environmental health, and artificial intelligence in atmospheric sciences. He has published more than 60 peer-reviewed papers in top-tier journals including Science Advances. He was awarded the Atmospheric Science Division Outstanding Young Scientist by EGU in 2020, and was invited to attend ACCESS XIV (14th Atmospheric Chemistry Colloquium for Emerging Senior Scientists) in 2017. He is also a member of World Meteorological Organization Global Air Quality Forecasting and Information System (GAFIS) Steering Committee.
Features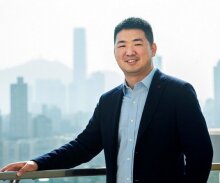 Care for the Air
"The ultimate goal of my research is to understand the formation of air pollution, which is key to finding a solution."
This story is part of the Talent 100 initiatives, HKBU News (2021)
View More: News