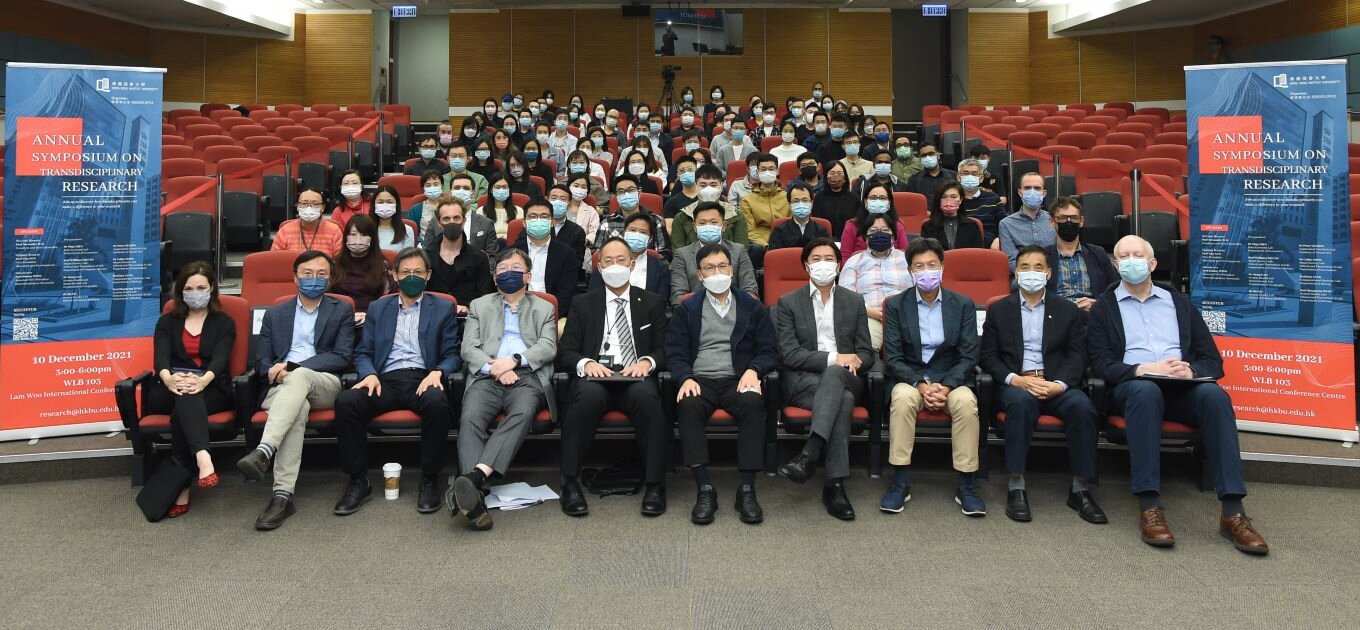 The Hong Kong Baptist University (HKBU) hosted the Annual Symposium on Transdisciplinary Research on 10 December 2021. The symposium, with an aim to promote transdisciplinary research culture at HKBU and showcase the University's latest development and achievements in transdisciplinary research, attracted over one hundred participants from academicians, researchers and students to explore the potential opportunities and strengthen transdisciplinary collaborations for the future.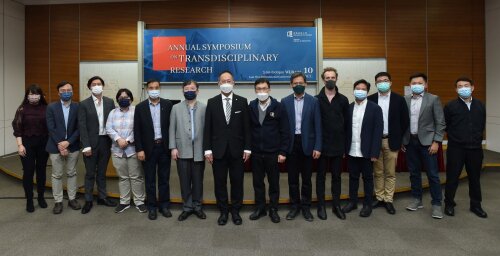 The symposium began with the welcoming remarks by Prof Alexander Ping-Kong Wai, President and Vice-Chancellor. Also officiating at the ceremony was Prof Yike Guo, Vice-President (Research and Development), and Prof Johnny Poon, Associate Vice-President (Interdisciplinary Research). Wide ranging topics, including art technology, artificial intelligence and drug discovery, disease detection, DNA sequencing, smart city development, data economy, and AI ethics were covered in the symposium.
A total of eight researchers were invited to present their transdisciplinary projects at the symposium, including Prof Ken Yung, Department of Biology, Dr Liu Jin, School of Chinese Medicine, Prof William Cheung, Department of Computer Science, Prof Zhongying Zhao, Department of Biology, Dr Peter Nelson, Academy of Visual Arts, Dr Celine Song, Department of Journalism, Dr Ting Chen, Department of Economics, Dr Meng Gao, Department of Geography. Following the presentations, a roundtable discussion was staged for the transdisciplinary Lab members to share their insights and experience on undertaking collaborative transdisciplinary research.
For more details, please visit: https://interdisciplinary-research.hkbu.edu.hk/news-and-events/annual-symposium-on-transdisciplinary-research.
You May Also Be Interested In