Pioneering Nanostructure offers New Hope for Treating Parkinson's Disease
Parkinson's disease is one of the most common neurodegenerative diseases. It is commonly diagnosed in people over the age of 60 and arises from the degeneration of dopaminergic neurons in the substantia nigra, a complex and critical region of the brain. Stem cell therapy is one of the most promising potential treatments. However, conventional neural stem cell culturing techniques require a large number of additional growth factors in a culture medium, and the chemicals used may increase the risk of developing tumours after transplantation.
The pioneering nanomatrix, which was developed by a research team including Professor Ken Yung Kin-lam, Professor of the Department of Biology at HKBU, and Dr Jeffery Huang Zhifeng, Associate Professor of the Department of Physics at HKBU, can induce the rapid and specific differentiation of neural stem cells into miniature substantia nigra-like structures (mini-SNLSs). These mini-SNLSs mainly consist of dopaminergic neurons, and they can replace the damaged or degenerated cells in the substantia nigra in the brain.
The nanomatrix consists of a silica plate coated with a nanostructure layer. There are trillions of nanozigzag structures on the surface which can initiate the growth of neural stem cells into mini-SNLSs without the use of chemical growth factors. The research team carried out further laboratory tests with mini-SNLSs in a rat model; they transplanted mini-SNLSs cultured with the nanozigzag matrix into the brains of rats with Parkinson's disease that exhibited severe motor asymmetry and rotation, which are major symptoms of Parkinson's disease. Starting from the 8th week of post-transplantation, all of the rats showed improvements and a progressive reduction in rotation. In contrast, rats in the non-transplant group showed no signs of improvement.
The results showed that these mini-brain-like structures exhibited excellent survival and functionality in the brains of rats and resulted in the early and progressive improvement of Parkinson's disease in rats in vivo. It lays the foundation for research into stem cell therapies that may ultimately cure Parkinson's disease. The research discovery was published in the academic journal Advanced Science. The research team has been granted a US patent for the nanozigzag matrix.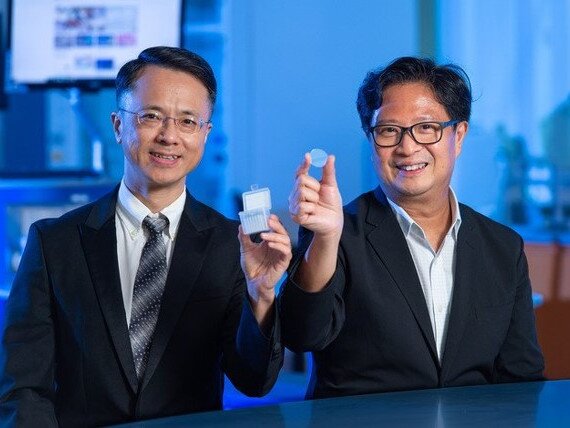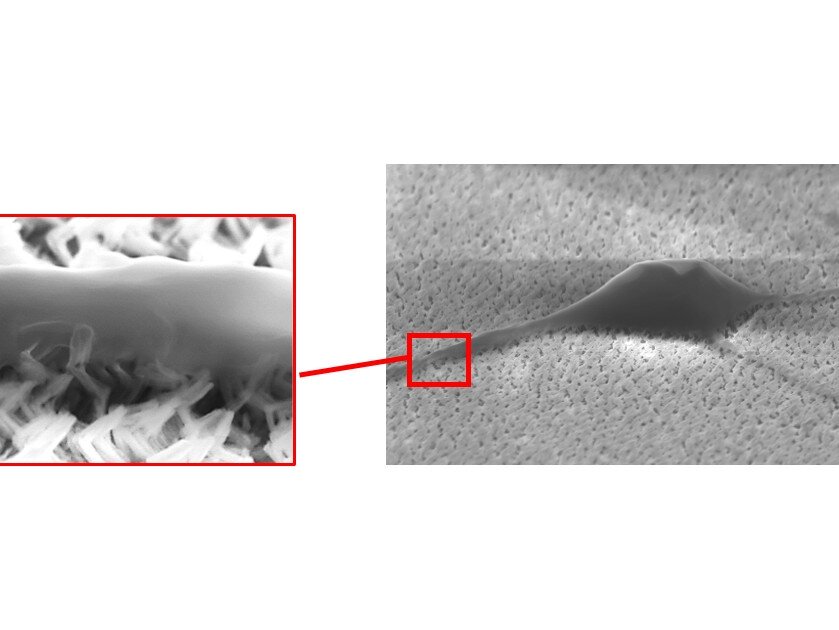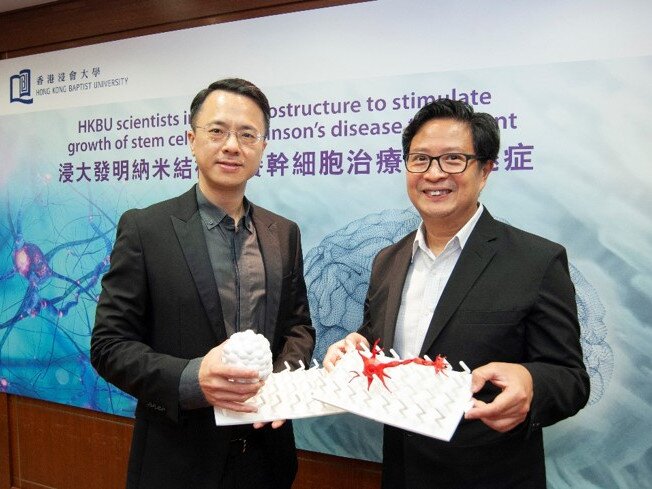 With the patented silica nanostructure, a self-organised mini-brain-like structure can be developed in only two weeks with the risk of initiating cancer formation substantially reduced.
Research Output
Zhang SQ#, Sun P#, Lin K#, Chan FHL, Gao Q, Lau WF, Roy VAL, Zhang HQ, Lai KWC*, Huang ZF*, Yung KKL*. Extracellular nanomatrix-induced self-organization of neural stem cells into miniature substantia nigra-like structures with therapeutic effects on Parkinsonian rats. Advanced Science. 2019, 6(24): 1901822. https://onlinelibrary.wiley.com/doi/full/10.1002/advs.201901822
Patent
Yung K.K.L., Huang Z.F., Zhang S.Q. Biocompatible Sculptured Extracellular Nanomatrix Enables Self Assembly of Neural Stem Cells into Miniature Brain Organoids of Substantia Nigra, 04-Dec-2018, US provisional patent, Appl. No.: 16/209,934.
Media Coverage
Awards
---
Principal Investigator
Co-Investigators (Non-Lab Members)
---
Recommended projects /articles