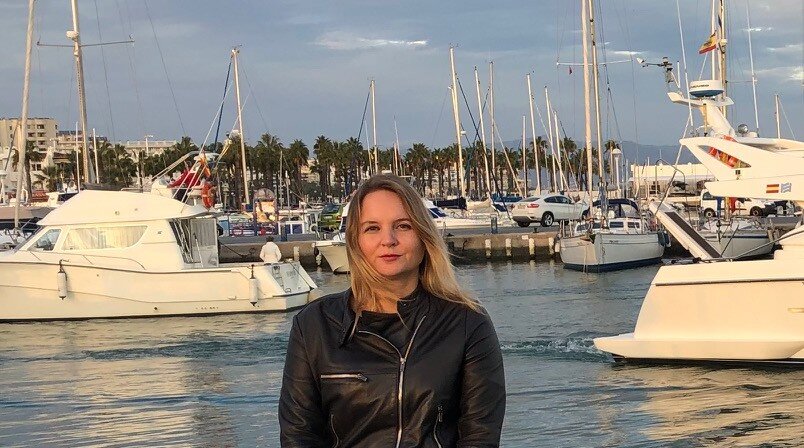 Dr Maria Kallionpää explores the theme of the sea in her contemporary musical pieces.
This story is part of a series about the Talent100+ initiative.

Dr Maria Kallionpää's love for music seems to have developed separately from her love for the ocean. A Finnish native who grew up in a city close to the sea, she left the waters of her home country to pursue a master's degree in composition at Britain's Royal Academy of Music and a doctorate degree in music theory and composition at the University of Oxford. But while her contemporary musical pieces have explored a wide range of topics, her interest in music and her passion for the ocean eventually converged, and several of her recent works share a recurring theme: the sea.
Interpreting the sounds and nature of the sea

"I've lived near the sea most of my life, and I've always been concerned about marine pollution, particularly the problem of plastic waste and its damaging effects on the ocean," says Dr Kallionpää, Assistant Professor of the Department of Music.
One of her latest sea-themed works is El Canto del Mar Infinito, an acoustic piece that premiered at the Tampere Biennale 2020. Performed live in Finland by an ensemble of seven musicians, the score included fragments from two of her poems about the sea, which were whispered and sung by the instrumentalists. To help the audience feel the presence of the sea, she conducted a computer-based analysis of the sounds recorded above and below the water's surface, and reinterpreted the outcome, which was then partially integrated into the instrumentation and pitch material.
The piece aims to portray the infinite and unpredictable nature of the sea, and it calls for us to reflect on the ocean environment and the need to protect it. "I composed this work to raise awareness of the importance of protecting the sea," Dr Kallionpää says. "I think as an artist, I have to take a stance on this important societal issue and do my part through the medium that is most natural to me."
El Canto del Mar Infinito has earned her a spot on the Hidden Treasures Mixtape, a selection of works launched by the high-profile International Rostrum of Composers to celebrate music composed by women over the past 66 years and recognise their achievements.
A creative transformation of opera
Dr Kallionpää is now at work on a fresh challenge – an operatic piece in collaboration with the Mixed Reality Laboratory at the University of Nottingham in the UK. She is working with a team of researchers to collect data from underwater sounds, which will then be integrated into the music composition. The team is also looking into the use of virtual reality in this innovative project.
"The audience can participate by sharing their own voices and memories during the performance through interactions in virtual reality," she says. "We hope that by using new technical solutions, we can bring new possibilities to opera and make it more accessible to the wider community."
It's not her first time working with interactive technologies. Prior to joining HKBU, Dr Kallionpää was a postdoctoral fellow at the University of Aalborg, Denmark, with a research focus on gamification as a composition technique. In the artistic research project Climb, she combined contemporary piano with elements of computer games to create an interactive musical experience, in which the pianist's actions determine the path they take through the game. "I'm definitely interested in incorporating technical elements into my pieces," she says, adding that each project should be treated individually and that the composer should find the best way to convey their artistic ideas.
Exploring new possibilities
Being part of a collaborative research team enables Dr Kallionpää to exchange ideas with her peers and find inspiration for her work as a composer and a scholar. She sees the move to Hong Kong as an opportunity to establish more research collaborations and gain new perspectives in her career. At HKBU, she has been working with Dr Andrew Sutherland of the Department of Music on a study on opera. "The University provides plenty of possibilities for research collaborations. I look forward to working with colleagues from different disciplines to create new projects," she says.
From the waters of southwest Finland to the shores of Hong Kong, Dr Kallionpää continues to draw inspiration from nature, something that has always been close to her heart. She believes that composers should create works based on what they are passionate about, and she encourages students in her composition class to be authentic. "When composing a piece, it is important to find out what inspires you, interpret that idea into the music, and create something you're proud of," she says.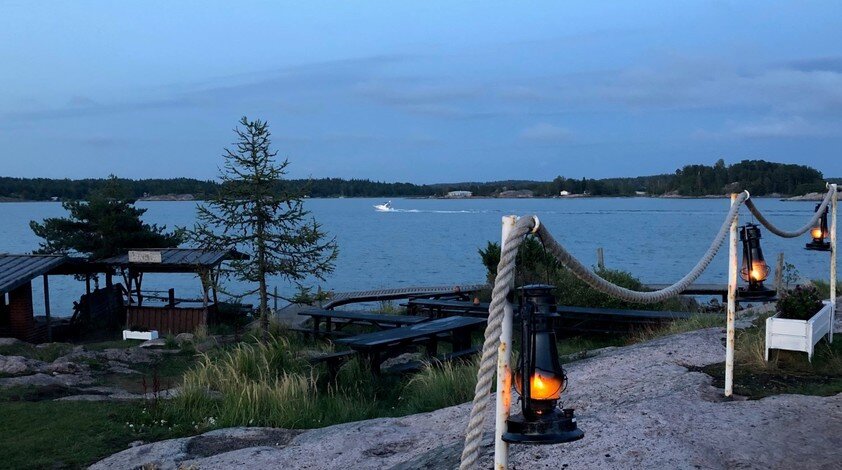 Dr Kallionpää grew up in Finland, and she has always lived close to the sea. Her family currently reside in Turku, Finland.
All photos in the article are provided by Dr Kallionpää.
---
You May Also Be Interested In