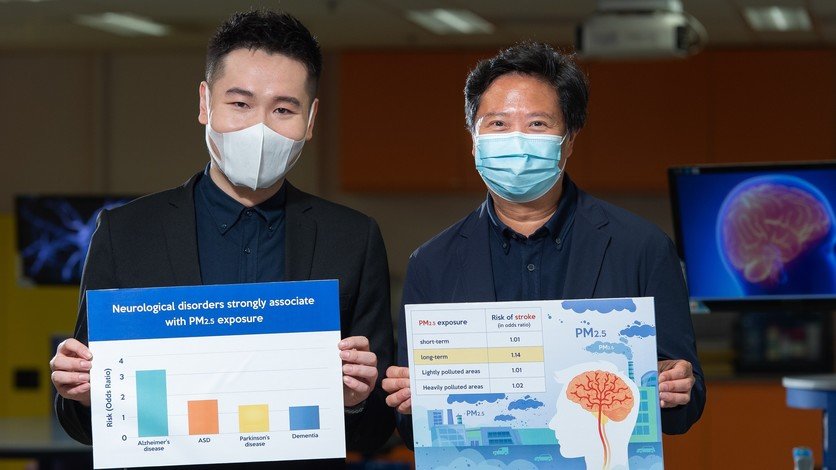 Professor Ken Yung Kin-lam (right) and Dr Fu Pengfei, Postdoctoral Research Fellow of the Department of Biology of HKBU, find a strong association between PM2.5 and a wide range of neurological disorders.
A comprehensive, systematic meta-analysis conducted by HKBU scientists found a significant association between exposure to PM2.5, i.e., fine particulates with equivalent diameters of less than 2.5 microns suspended in the air, and neurological disorders. These include stroke, dementia, Alzheimer's disease, Parkinson's disease and autism spectrum disorder (ASD). Neurological disorders are the leading cause of disability and the second leading cause of death worldwide, posing serious challenges to global health.
The paper with the study's finding was published in the academic journal Science of the Total Environment, and has become the top 1% highly-cited paper worldwide by citation in the field of Environment and Ecology, according to Essential Science Indicators (ESI).
Please click here for details.
You May Also Be Interested In