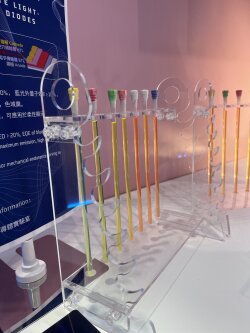 The materials in current semiconductor LEDs require processing at high temperatures based on vacuum technologies, leading to high manufacturing cost along with the rapidly growing demand of lighting and displays. Innovation in semiconductor materials is a prominent step towards cheaper and brighter LEDs. Perovskites, as a new class of semiconductors, can be prepared simply by mixing their chemical components in solution and then printing such solution on various substrates at near ambient temperatures. This opens up a fascinating opportunity for creating better LEDs, but the attainment of the ideal performance for perovskite LEDs is strongly influenced by the difficulty in manipulating the perovskite microstructures in thin films.
To address the above important science problem, Dr. Alvin Yuanyuan Zhou, Assistant Professor in the Department of Physics, Hong Kong Baptist University, co-led a transdisciplinary research team to use a salt-based additive to control the crystallization behavior of perovskites from solution and create a favored thin-film microstructure consisting two layers of distinct characteristics. They find that this simple method leads to a significant boost in the efficiency and stability of perovskite LEDs, raising their commercial potential.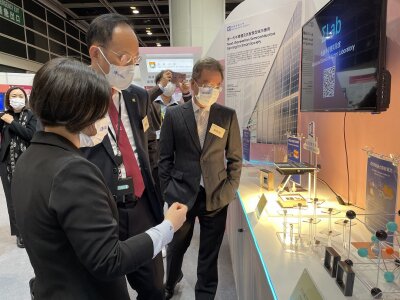 This work has been published in the latest issue of Chemistry of Materials (Impact Factor: 10.51) and exhibited in the InnoTech Expo 2022 held at the Hong Kong Convention & Exhibition Centre in December 2022. An earlier work also related to the perovskite LEDs development was published in Chemical Engineering Journal (Impact Factor: 16.74) Other co-authors are from the University of Macau, The Hong Kong Polytechnic University, and Argonne National Laboratory, USA.
Find more information about Dr. Zhou's research laboratory ΣLab: www.alvinyzhou.com.
You May Also Be Interested In