Time
2:00 - 5:00pm , 07 Jul 2021
Venue
Moot Court, 2/F, Cheng Yu Tung Tower, Faculty of Law, The University of Hong Kong
---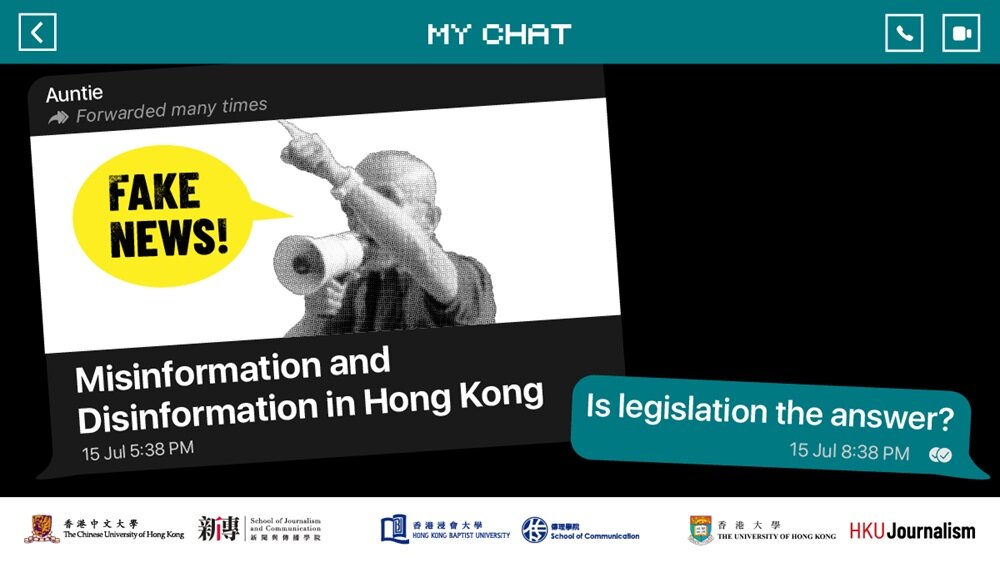 Misinformation and disinformation is all around us, and comes in many forms. It can be deliberate lies, hoaxes, click bait or satire. You've all seen it. You may have even passed it around. But as this deluge of disinformation becomes a tsunami—creating real societal problems and stoking divisions—how do we combat it? Should social media companies be responsible for policing what flows across their platforms? Should journalists take on the added job of fack-checking what flows across the internet? Should consumers become more literate at weeding out bogus news? Or should government pass laws to regulate so-called "fake news"?
This symposium, organized jointly by the School of Communication and journalism schools at CUHK and HKU, will tackle all these complex questions with 14 journalists, media educators and legal practitioners.
Panel 1: Is there a need to legislate and the impact on press freedom
Panel 2: Alternatives to legislation to combat mis/disinformation
Visit the event page for more details and to sign up.
In-person & simultaneous broadcast on Zoom. Registration is required.
Time: 2:00 - 5:00pm Hong Kong Time (GMT +8)
Date: 7 July 2021 (Wednesday)
Venue: Moot Court, 2/F, Cheng Yu Tung Tower, Faculty of Law, The University of Hong Kong (MAP)
Register now to attend in person at HKU OR via Zoom webinar.
For inquiries, please send email to here.
You May Also Be Interested In