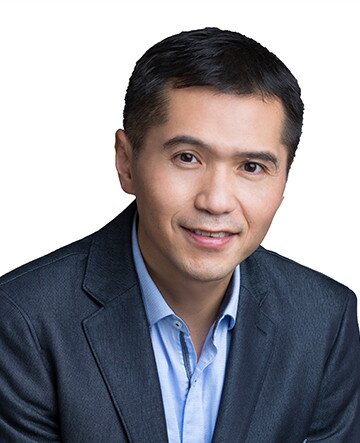 Associate Dean (Research & Postgraduate Studies), School of Business Head & Professor, Department of Management Director, MBA and MScBM Programmes Director, Centre for Human Resources Strategy and Development
Professor Huang received his PhD from the University of Groningen (the Netherlands), MA from Lancaster University (UK), and Honors Diploma from Lingnan University (Hong Kong). Currently, he is the Associate Dean of the School of Business, and the Head of the Department of Management, Hong Kong Baptist University. He is also the Director of the MBA program and MSc Business Management Program of the School of Business. Since 2010, he has served as an Adjunct Professor in the Centre for Work, Organization and Wellbeing, Griffith University. He has also been appointed as a Visiting Chair Professor in Shanghai University of Finance and Economics since 2012. He is Deputy Editor of the Management and Organization Review, and a member of editorial board for Academy of Management Journal and Human Relations. Professor Huang is now serving as an Independent Director of the board of Giodano International Limited.
Professor Huang's research interests include leadership, power, proactive and abnormal work behaviors, employee well-being, cross-cultural psychology, and management issues in China. He has published more than 70 papers in international journals including Administrative Science Quarterly, Academy of Management Journal, Journal of Applied Psychology, Journal of International Business Studies, Personnel Psychology, Journal of Management, Management and Organization Review, Journal of Organizational Behavior, Journal of Organizational and Occupational Psychology, Human Relations, Leadership Quarterly, and so forth.
View More: News