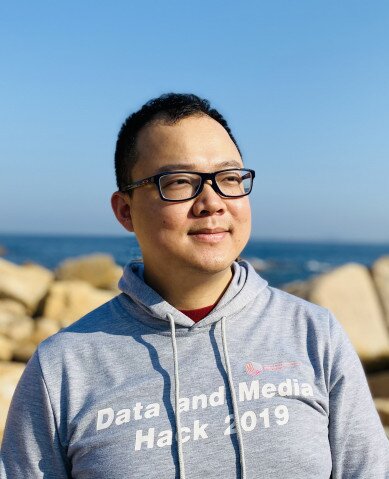 Assistant Professor, Department of Interactive Media, School of Communication Programme Director, Master of Science in AI and Digital Media
AUGMENTED CREATIVITY, SYSTEM HEALTH and ETHICAL AND THEORETICAL AI
My research areas include political communication, health communication, digital journalism, and computational social science. I study people's communication on social media on politics and public health; and how emerging technologies—especially platforms and algorithms—are changing how media contents are produced and distributed to audiences.
I have published numerous articles in top-tier journals such as Journal of Communication, Computers in Human Behavior, Journalism, Social Science Computer Review, Health Communication, Digital Journalism, Journalism Practice, and International Journal of Communication.

I was awarded two research grants from the General Research Fund (GRF) by the University Grants Committee (UGC), the Hong Kong SAR, a prestigious internationally competitive funding scheme (2019 and 2020, respectively). I have completed a project funded by the Public Policy Research Funding Scheme (PPR) from the Policy Innovation and Co-ordination Office (PICO) of the Hong Kong SAR Government (2022).

I have been appointed as the founding Programme Director of Master of Science in AI and Digital Media (2019 - Present), a pioneering postgraduate programme of its kind in Hong Kong. I was also one of the founding members—and later was appointed as the Programme Director—of Data and Media Communication Concentration (2017 - 19), the first interdisciplinary undergraduate concentration in Hong Kong, focusing on data-driven storytelling and computational journalism.

I am an Editorial Board Member of Digital Journalism, a leading journal in digital journalism studies and computational social science.

I am the recipient of HKBU's Performance Award as Young Researcher (2021). I also received the HKBU''s Performance Award in Teaching (2022).
View More: News, Research Projects