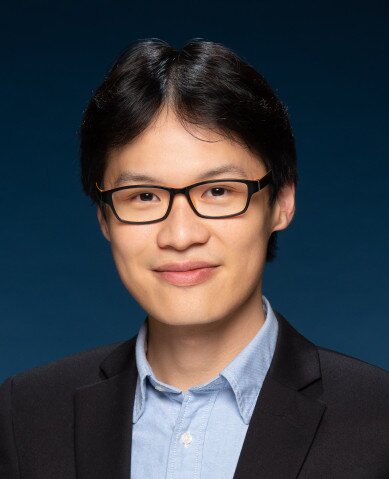 Assistant Professor, Department of Chemistry
Dr Aik, Wei Shen obtained his BA in Natural Sciences at the University of Cambridge. He then received his doctoral training in chemical biology at the University of Oxford. His doctoral thesis centres on inhibition and structures of nucleic acid demethylases from the iron and 2-oxoglutarate-dependent oxygenase superfamily. Dr Aik then did a postdoctoral research in Structural Biology at Columbia University in the United States. At Columbia, he carried out structural biology research on histone pre-mRNA 3'-end processing. At Hong Kong Baptist University, Dr Aik combines structural biology and chemical biology to study RNA modifying proteins that are associated with cancer and viral infection. He aims to design therapies using structures of protein/nucleic acid complexes as guides. While the core technique of his laboratory is macromolecular X-ray crystallography, Dr Aik also incorporates other tools in structural biology and chemistry in his research, including cryo-electron microscopy, mass spectrometry, molecular biology and organic synthesis.
A quest to improve human health
This story is part of a series about the Talent100 initiative.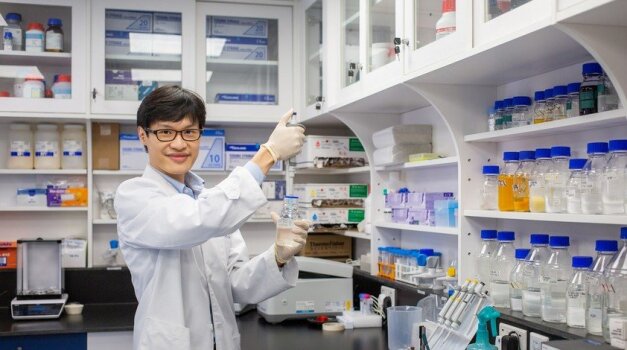 At first glance, Dr Aik Wei-shen's lab looks like any standard chemistry lab with various pieces of equipment and shelves of glassware holding chemicals and liquids. In fact, the lab is a hybrid of chemistry and biochemistry, and a relatively new one in the Cha Chi-ming Science Tower, which seems fitting for the young scientist. Within those brightly-lit walls, Dr Aik, Assistant Professor of the Department of Chemistry, and his team investigate an exciting yet perplexing problem: how to reduce human suffering, and in particular, how to develop molecules that have potential anti-cancer properties.
Chemical modifications play an important role in modifying and regulating the function of ribonucleic acid (RNA), a biological molecule that plays a vital role in the expression and regulation of genes in the body. However, dysregulation and mutations in several RNA-modifying enzymes have been associated with various types of cancer. In an interdisciplinary approach merging chemical and structural biology, the HKBU team led by Dr Aik studies the potential anti-cancer effects of small molecule inhibitors by using macromolecular X-ray crystallography to understand the binding modes of inhibitors at the atomic level. The researchers then take the three-dimensional structural information as a guide to understanding diseases, with the ultimate goal of developing inhibitors which can suppress the progression of tumours.
The project has received funding under the Research Grants Council's Early Career Scheme 2019/20, and the team has already obtained preliminary findings that offer a glimpse of potential molecules. Dr Aik believes that it is important for early career scientists to establish a foundation in their fields of research. "We are looking into identifying tools based on the structures of protein-drug complexes. Then we can build on this knowledge to design better drugs," he says.