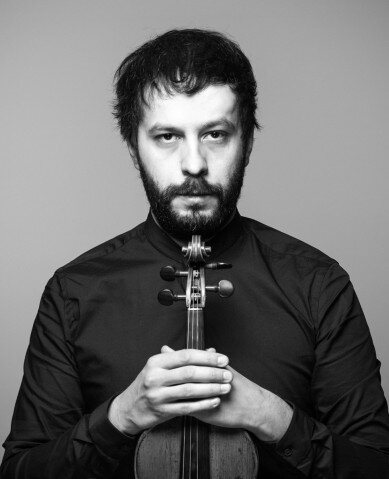 Assistant Professor, Department of Music
Roberto Alonso's (b. 1983) professional career embraces three interconnected levels of activity: violin performance, music pedagogy, and interdisciplinary research. His areas of interest include string-related subjects, music philosophy, contemporary music, music and AI, and an overall focus on interdisciplinary music studies. Over the past few years he has published in various international magazines such as Perspectives of New Music, the Hispanic Research Journal, and the IRASM magazine. In 2018, Routledge published his last book entitled Death and (Re) Birth of J. S. Bach. At present he is undertaking research related to GAN implementation in collaborative artistic processes, technologically enhanced music pedagogy, and the development of new interfaces for musical expression.
Project Highlights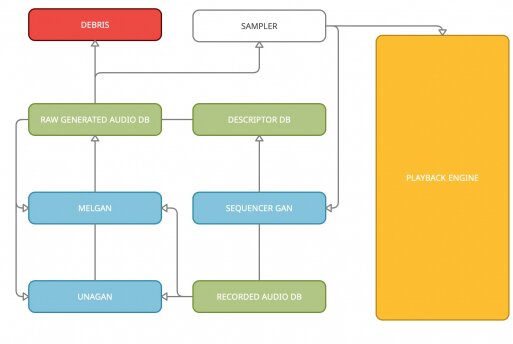 Demiurge
The Demiurge may be defined as an interactive synthesis engine built out of multiple generative adversarial networks (GANS). Its spirit does nonetheless exceed its technical scope, raising questions about agency, interaction, the role of experimentation, listening, etc.
Universes
An interdisciplinary project with the Mexican composer Iván Ferrer Orozco and the Spanish video-artist Iván Puñal García. The project consists of a series of performances/installations/works, entitled Universes, that combine visual and aural elements with live music through the interaction of all the involved creative dimensions. At a time when dystopian narratives have become trendy again, after the last mid-century's craze, and permeate a significant part of contemporary culture (from TV series such as Black Mirror to novels such as Suzanne Collins' 2008 Hunger Games) this project represents a form of reflective optimistic dystopia. The series take their name from the work of the American ethologist John B. Calhoun, which is approached from a critical perspective. Calhoun's interest on the impact of overcrowding on behavioral patterns and his notion of "behavioral sink" become fundamental intellectual milestones that ground our reflection. We combine such a critical reading of his work and writings with interest on garden structures and growth patterns as well with a general exploration of the Derridean critique of the notion of the frame as a parergon, as that boundary between the artwork and its background and context that guarantees its metaphysical autonomy.
View More: Research Projects