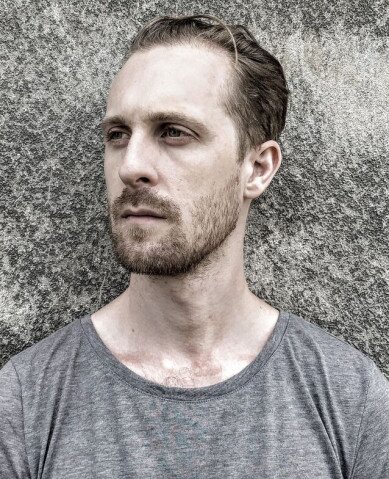 Assistant Professor, Academy of Visual Arts
Dr Peter AC Nelson is an art historian, game scholar and visual artist working at the intersection of computer game and landscape studies. He is engaged in a prolonged consideration of the history of landscape images, how they are remediated by technological shifts, and how these shifts absorb and reflect changes in our relationships with the physical environment. He has exhibited his artworks widely, including projects with HanArt TZ Gallery (Hong Kong), The National Palace Museum (Taiwan), The Sichuan Fine Art Academy Museum (Chongqing), the K11 Art Foundation (Hong Kong) and HowArt Museum (Shanghai) and is a regular contributor to the Philosophy of Computer Games Conference, DiGRA and Chinese DiGRA, of which he is a current board member.
Peter is an Assistant Professor at the Academy of Visual Arts and the Augmented Creativity Lab at Hong Kong Baptist University where he is working on research projects that span player-generated content, landscape encoding using Generative Adversarial Networks and the ontology of the digital image.
Project Highlights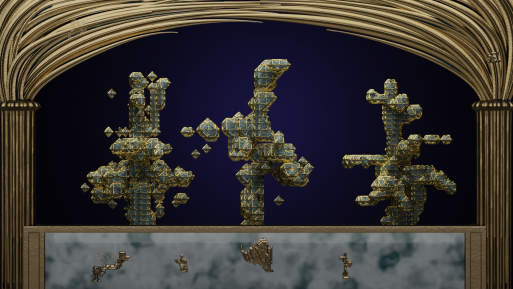 Collaborative Artistic Production With Generative Adversarial Networks
This project is funded by the IRCMS, and examines how machine learning impacts on conventional modes of artistic production, including 3D forms and music. The image below is a still from an animation made by Peter Nelson, where a dataset of 26,000 3D trees was used to create a visualisation of a machine learning network learning the form of a tree, from basic abstract shapes to complex recognisable forms. This output will be presented as an academic paper at the intersection of computer graphics and computer science and an artwork at venues including but not limited to the Deep Cities Conference in Lausanne / Hong Kong, the Art Machines Conference in Hong Kong and Canada Bay Digital Art Space, Sydney.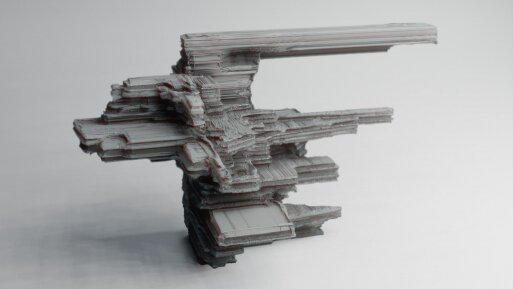 The Data Stones
The Data Stones explore how we can find patterns and meaning in the datasets that record our lives and interactions with others, using the ancient Chinese technique of looking for meaning in the shapes of stones. In this work, I downloaded over 60,000 messages from every email account and app that my partner and I use to communicate. Using the logic of sedimentary stone, the lower layers chart the older messages and the upper layers the most recent. The length of each message shapes the profile of the stone. The content of each individual message is converted into a bitmap image, where each letter, space and punctuation mark is transcoded into a greyscale value. This image is used to create the fine details on the stone so that every message is encoded directly into the surface. As our lives are recorded as points within imperceptibly large datasets, the problem of representation returns us the Romantic fascination with the sublime, and data visualisation emerges as our means of portraiture. As bodies become datasets, comprehension becomes the apophenia of searching for patterns in stone. In contemplating these stones, we hope to crystallise our thoughts, and finds ourselves, staring back.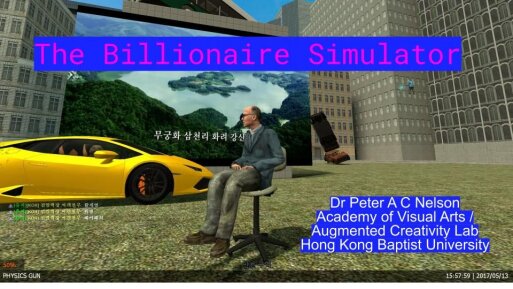 Mod Theory
This project examines the legal and aesthetic status of user-generated content in computer games. It has been presented at numerous International symposia, including the Deep Cities Conference in Lausanne/Hong Kong, the NECS Conference in Gdansk and the University of Amsterdam. It is currently being formalised for book and journal publication.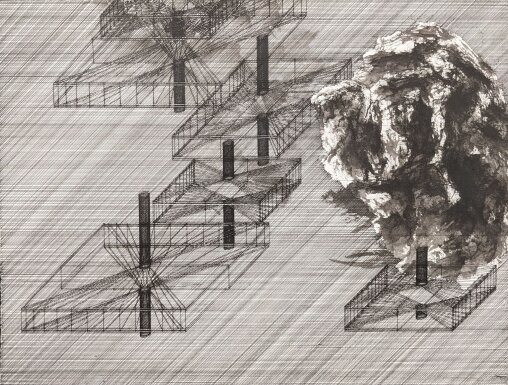 Augmented Painting
This project examines how traditional modes of painting and drawing can be augmented with robotically-assisted drawing. It is currently being developed for exhibition in Hong Kong.
View More: News, Research Projects