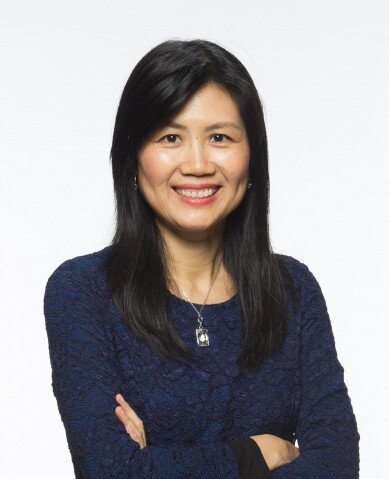 Professor, Department of Marketing
Noel Y.M. Siu is a Professor of Marketing and Programme Director of the MSc in Global Marketing Management. Her research interests include art consumption, customer engagement, service recovery, and subjective wellbeing. She has published over one hundred refereed articles in international journals and refereed conference proceedings, including Journal of International Marketing, Tourism Management, Industrial Marketing Management, Journal of Business Research, Journal of Business Ethics, International Journal of Hospitality Management, European Journal of Marketing, International Journal of Advertising Research, International Journal of Human Resource Management, Journal of Marketing Management, among others.
She has served as co-editor for Journal of Business Ethics (2003, 2009), international conference chairs and journal paper reviewer. She is also editor of International Journal of Service Management and Sustainability as well as editor of a Special Issue in Administrative Sciences.
She has received a considerable number of external/internal grants both as principal and co-investigator. In the past ten years, many of her external research grants are interdisciplinary. For example, the Public Policy Research Grant project (2015-2016) is on shaping arts development and education in facilitating the role of Hong Kong as a cultural hub of the region; the General Research Fund project (2013-2014) focuses on cultural consumption and disconfirmation of visitors to museums in Hong Kong and Macau; Academic Research Grant funded by Cultural Affairs Bureau (Macau, 2009-2012) is on service creativity and tourism using Macau museums as a case. She has recently received research funding from the Leisure and Cultural Services Department on a public engagement project for experience enhancement at LCSD museums.
Her work has generated substantive impacts, as evidenced by the number of citations (more than 2,500 citations, Google Scholar Search) and recognition from universities and communities.
She has a very balanced contribution in the academic community. In terms of Awards, she has received Outstanding Paper Award at the 6th International Research Symposium in Service Management (2015) and Best Paper Award at the Annual Academy of Marketing Conference (2012). She has also received President's Award for Outstanding Performance in Teaching (2001-2002). Regarding services, she received President's' Award for Outstanding Performance in Service (2017) and School of Business Award for Outstanding Performance in Service (2009, 2011, 2017).
Project Highlights
Listening Prologue
Prof. Noel Siu and her team are involved in a research project with Leisure and Cultural Services Department on engagement strategy for experience enhancement at LCSD museums. Would overall museum visit experience be enhanced after or before they have been engaged in an stimulating art-related environment? Drawing on the image transfer theory, we argue that visitors' engagement at Outpost (where they will be engaged in art-related activities, such as listening to the attached video clip) may impact the image and associations about the Museum of Art and will, in turn, arouse visitors' interest.
More details: http://www.museums.gov.hk/en_US/web/portal/listening2019_about.html
Media Coverage