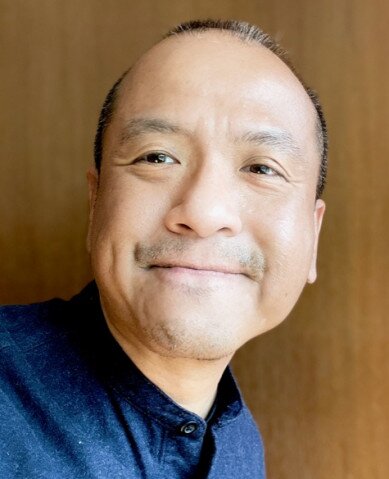 Professor, Department of Journalism
OVERVIEW
Kenneth Paul TAN is a tenured Professor at Hong Kong Baptist University, which hired him under its Talent100 initiative in February 2021. He teaches and conducts interdisciplinary research within and across the Academy of Film, the Department of Journalism, and the Department of Government and International Studies. He is a member of the Global Communication and Power Research Cluster.
He is also an Honorary Professor at the University of Hong Kong.
Previously, he was a tenured Associate Professor at the National University of Singapore's (NUS) Lee Kuan Yew School of Public Policy (LKY School). He was Vice Dean of the LKY School during the most rapid and critical years of its growth and served in its senior leadership team for almost a decade. Prior to that, he taught concurrently at the NUS Political Science Department (where he was Assistant Head) and the University Scholars Programme, the university's pioneering and cutting-edge liberal arts programme.
He has received numerous teaching awards over the years, including NUS's most prestigious Outstanding Educator Award. He was elected Chair of the university's Teaching Academy.
PROJECT HIGHLIGHTS
Relating to project: "Neoliberal Decadence: Global-City Singapore"
MEDIA COVERAGE
1. Prof Kenneth Paul Tan gave a long interview for a documentary programme on C1 Television Mongolia on Singapore's education system and national development. Learn more | Watch YouTube video
2. Prof Kenneth Paul Tan was interviewed on Singapore's education system, in Frédéric Castaignède's documentary in September 2018. The documentary on the future of schools was titled Demain, L'Ecole. Learn More | Watch YouTube video
3. Prof Kenneth Paul Tan was interviewed by Member of Parliament Janil Puthucheary on religious harmony in Singapore, for Channel News Asia documentary Regardless of Religion on 14 August 2017. Full documentary available here. Learn More | Watch YouTube video
4. Prof Kenneth Paul Tan was interviewed on race relations in Singapore by Member of Parliament Janil Puthucheary for Channel News Asia documentary Regardless of Race on 16 August 2016. Full documentary available here. Learn More | Watch YouTube video
5. Prof Kenneth Paul Tan was interviewed about Lee Kuan Yew's legacy, on location outside the Istana for "Newsday", BBC World News, on 24 March 2015. Learn More | Watch YouTube video
6. Prof Kenneth Paul Tan discussed the legacy of Lee Kuan Yew with Bloomberg TV's Haslinda Amin on "Asia Edge", 23 March 2015. Learn More
7. Prof Kenneth Paul Tan was interviewed by Tom Brook on Singapore cinema for a two-part BBC Talking Movies special on Singapore. Learn More
BOOKS

(From left)
Kenneth Paul Tan (2020) (trans. Kwong Kin Ming) Singapore Model: A Brief History of City-State Construction (Monsoon Belt Culture)
Kenneth Paul Tan (2018) Singapore: Identity, Brand, Power (Cambridge University Press)
Kenneth Paul Tan (2017) Governing Global-City Singapore: Legacies and Futures After Lee Kuan Yew (Routledge)
Kishore Mahbubani, Stavros N Yiannouka, Scott A Fritzen, Astrid S Tuminez, & Kenneth Paul Tan (2012) Lee Kuan Yew School of Public Policy: Building a Global Policy School in Asia (World Scientific)
Kenneth Paul Tan (2008) Cinema and Television in Singapore: Resistance in One Dimension (Brill)
Kenneth Paul Tan (Editor) (2007) Renaissance Singapore? Economy, Culture, Politics (NUS Press)
View More: News