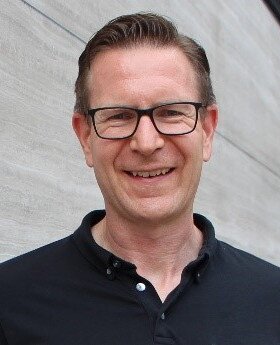 Associate Professor, Department of Communication Studies
Jos Bartels is currently Associate Professor in the Department of Communication Studies, School of Communication, Hong Kong Baptist University.

He received his BSc in Marketing from the Fontys University of Applied Sciences Venlo, the Netherlands and his MSc and PhD in Communication Science from the University of Twente (UT), Enschede, the Netherlands. He started his career as a Lecturer and Assistant Professor in Marketing and Organizational Communication at the UT. During that period, Jos finished his PhD thesis on the relationship between communication climate, perceived external prestige and employees' organizational identification at different organizational levels. He also worked as a Senior Researcher in Consumer Behaviour at Wageningen University & Research, The Hague, the Netherlands. In his previous jobs, Jos was an Assistant Professor in Communication Science at Vrije Universiteit Amsterdam and at Tilburg University, the Netherlands. He is also an (unpaid) research associate at Henley Business School, University of Reading, UK and at Tilburg School of Humanities and Digital Sciences, Department of Communication and Cognition, Tilburg University, the Netherlands.

His research activities focus on quantitative studies on 1) organizational communication, social media usage and organizational identification, 2) corporate social responsibility and environmental sustainability. His research in these areas appeared in ISI-ranked academic journals such as: British Journal of Management, Journal of Organizational Behavior, Journal of Business Research, Journal of Economic Psychology, Journal of Environmental Psychology, European Journal of Social Psychology, Computers in Human Behavior, International Journal of Advertising, International Journal of Consumer Studies, Journal of Brand Management, Journal of Consumer Behaviour, Management Communication Quarterly and International Journal of Business Communication.