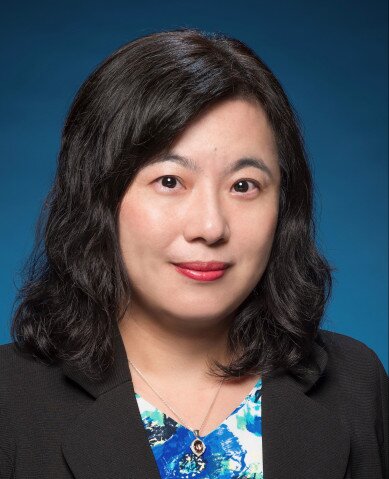 Associate Head and Associate Professor, Department of Translation, Interpreting and Intercultural Studies Associate Dean (Research), Office of the Dean of Arts
AUGMENTED CREATIVITY, SMART SOCIETY and ETHICAL AND THEORETICAL AI
Dr. Janice Pan works as an Associate Professor at the Department of Translation, Interpreting and Intercultural Studies. Working as an interpreter for many years, Dr. Pan has dedicated herself to the teaching and research of interpreting and translation, covering a wide array of subjects including corpus-based translation/interpreting studies, political discourse and translation/interpreting, digital humanities, learner factors & situated learning in interpreter training, bibliometric research in translation/interpreting studies, professionalism in translation/interpreting, etc.

A main aspect of Dr. Pan's work focuses on the construction and study of large-size corpora/databases of interpreting, tapping into methods of text mining, natural language processing, machine learning, critical discourse analysis, etc. With the award of a RGC's Early Career Scheme and an HKBU digital scholarship grant, Dr. Pan complied the Chinese/English Political Interpreting Corpus (CEPIC, https://digital.lib.hkbu.edu.hk/cepic/), an open-access online corpus of interpreting in political settings. The corpus consists of nearly 6.5 million word tokens and is the largest online interpreting corpus to date. She is also collaborating on an international project for the development of multilingual computer-assisted interpreting tools based on quality interpreting corpora.

Dr. Pan takes an interest in the study of the performative side of interpreting activities, and has been dedicated to the theatrical representation of interpreting. Some experimental works that she directed include TransVerse, TransFeed and TransForm, a three-act play on translation and interpreting (51:45-57:35, https://www.youtube.com/watch?v=qmGAcMy8Foc), and a Kaleidoscope of Community Interpreting: plays on interpreting (https://www.youtube.com/watch?v=kCKEQw2vjzk)

Dr. Pan is also working on a commissioned research project of oral translation history, which involves the production of video interviews and documentaries on influential figures of translation and interpreting in Hong Kong.

In addition, Dr. Pan serves as Co-editor of Bandung: Journal of the Global South, a cross-disciplinary journal in the humanities and social sciences (https://brill.com/view/journals/bjgs/bjgs-overview.xml). She is also a poet.