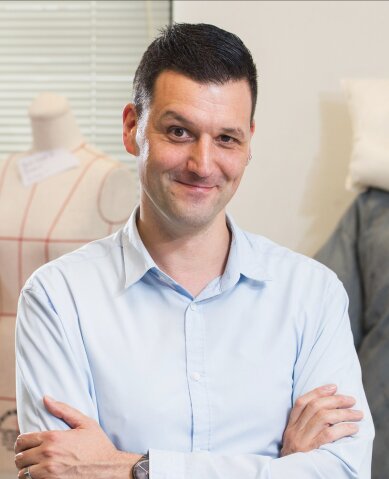 Associate Professor, Associate Director (Teaching and Learning), Academy of Visual Arts
Mr. Peter Benz studied Architecture at the University of Kaiserslautern and the Bauhaus-University Weimar in Germany, where he received his final degree in 1998. Before and after his architecture studies, he also took courses in Film & Theatre Studies, Art History and Psychology at the University of Erlangen, and in Visual Communications and Product Design at Bauhaus-University respectively.
His academic background enabled him to open his own exhibition & graphic-design practice after leaving university, working successfully in the field for several years.
In 2001 he was invited to join the Media Faculty of the Bauhaus-University as a faculty-member of the Media Events-chair, teaching exhibition & event design, foundation courses for (media) design, and experimental video-courses. Since September 2006 he has a position at the Academy of Visual Arts, initially teaching Spatial Design and other visual arts subjects for the BA (Hons) in Visual Arts-programme, for which he's also served as the Programme Director since September 2008. From 2011 to 2016 Peter additionally taught various courses for AVA's Master of Visual Arts (Experience Design) programme, for which he served as concentration coordinator too.