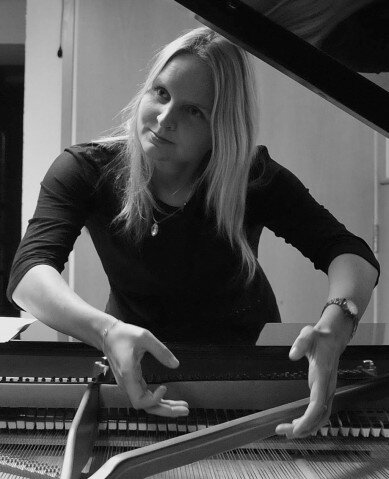 Assistant Professor, Department of Music
Dr. Maria Kallionpää (1981) is an internationally active composer and pianist, currently working as an Assistant Professor at the Hong Kong Baptist University, and as a composer in residence of the Mixed Reality Laboratory of the Nottingham University. Her research as postdoctoral fellow (2016-2018) at the University of Aalborg focused on gamification as a composition technique (funded by Kone Foundation). Kallionpää´s most recent composition collaboration was her work "El Canto del Mar Infinito" for Uusinta Ensemble (commissioned by Tampere Biennale 2020 festival, first performance in August 2020). Furthermore, as a winner of the Fabbrica Young Artist Development Program of Opera di Roma, Kallionpää was commissioned to compose an opera (fp: Teatro Nazionale, Rome, Oct 2017). In collaboration with her colleague Markku Klami, Kallionpää has also composed the first full length puppet opera produced in the Nordic Countries (fp: March 2018). Kallionpää was a laureate of Académie de France à Rome in 2016. She got her PhD in composition at the University of Oxford in 2015 and has graduated from the Royal Academy of Music (2009) and Universität für Musik und Darstellende Kunst Wien (2010). Furthermore, Kallionpää has studied at Mozarteum Salzburg and Sibelius Academy. Kallionpää won the first prize of the OUPHIL composition competition in 2013 and she was a commissioned composer of the Turku European Capital of Culture 2011. Kallionpää´s research interests focus, for example, on super instruments, procedural music systems, contemporary music performance, as well as on film music and music from gendered perspectives
Recent Research Outputs:
Kallionpää, M., Gasselseder H-P., '"Climb!" - A Composition Case Study. Actualising and Replicating Virtual Spaces in Classical Music Composition and Performance', Michael Filimowicz, Foundations in Sound Design for Interactive Media, Routledge. June 2019
Climb (2017-2018), game composition for Yamaha Disklavier Grand and Interactive System (30 min). Research collaboration with the Mixed Reality Laboratory of the Nottingham University. First performance by the author, Djanogly Recital Hall, Nottingham, 9.6.2017. Vinyl recording: Abbey Road Studios, 29.10.2018. Part of the postdoctoral research project "Automatising Musical Expression in Real-Time Performance Settings: Procedural Music Systems as a Composition Technique" (2016-2018). https://www.youtube.com/watch?v=tHA78OwtKqw
Current Project:
"Sprits of the Land, Lakes, and Sea: Interdisciplinary Opera as a Platform for Research on Nature, Humanity, and Memories". Research collaboration hosted by the Mixed Reality Laboratory of the University of Nottingham
Features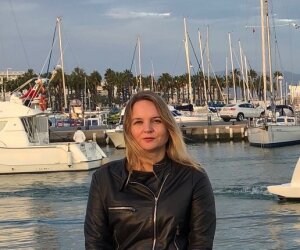 Musical Portraits of the Sea
"I've lived near the sea most of my life, and I've always been concerned about marine pollution, particularly the problem of plastic waste and its damaging effects on the ocean."
This story is part of the Talent 100 initiatives, HKBU News (2021)
View More: News