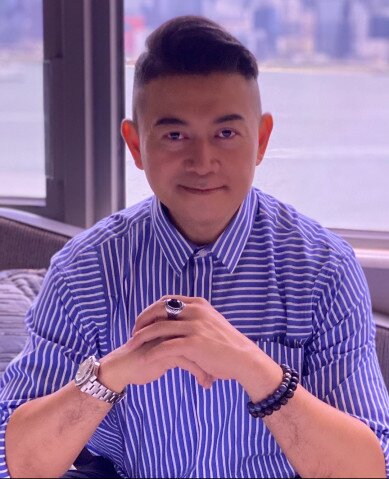 Fung Hon Chu Endowed Professor in Humanics Chair Professor in Humanities Head, Department of Humanities and Creative Writing
ETHICAL AND THEORETICAL AI
Academic training in Media and Cultural Studies, Communication Theory, Critical Qualitative Research Methods, and International Law. Currently Fung Hon Chu Endowed Professor in Humanics, Chair Professor in Humanities, and Head of Department of Humanities & Creative Writing, Hong Kong Baptist University. Former President of the Hong Kong Academy of the Humanities (2017-18); Fellow of the Academy since 2014. Recipient of Gustafson, Rockefeller, Annenberg, Lincoln, and William Lim Siew Wai Fellowships in 1997, 1999, 2008, and 2018 respectively. Previously Head of Department of Cultural Studies, Lingnan University in Hong Kong (2007-2013); and taught at City University of Hong Kong (2000-2007), University of New Hampshire (1993-2001), and University of Wisconsin at River Falls (1990-1993). Educated at University of Illinois at Urbana-Champaign (PhD; 1992), University of Oregon (MA; 1987), University of Hong Kong (LLM in Human Rights; 2005), and Whitworth University (BA; 1985). Research focus on international and Asia-based media and cultural studies; human rights philosophy, ethics and politics; gender and sexuality studies related to media and visual culture; youth studies in transnational contexts; cultural politics of race/ethnicity/migration; critical public health studies.
Project Highlights

Selected interdisciplinary research projects:
2020-2021, Principal Investigator, "Human Rights Museums in the Transpacific: A Comparative Study of Cultural Institutions for the Histories of Difference and Resistance," RGC Humanities and Social Sciences Prestigious Fellowship Scheme (Project no. 32001019)

2019-2020, Principal Investigator, "A Cultural Study of Volunteer Traveling, Transnational Civic Participation and Youth Idealism: The Case of Voltra," RGC GRF (Project no.: 12667618)

2018-2019, Co-investigator, "Media and (Minority) Participation of South (East) Asian in Hong Kong" (PI: Lisa Leung), RGC GRF (Project no. LU131085)

2017-2018, Principal Investigator, "Toward an Ethnic Cultural Citizenship: A Cultural Indicator and Mapping Study of Popular Arts Participation among South and South East Asian Youth in Hong Kong," RGC GRF (Project no.: 12660516)

2012-2014, Principal Investigator, "Visual Narratives and the Making of Ethnic Feelings: A Cultural Study of Affect, Ethnicity, and Practices of Social Recognition among South Asians in Hong Kong," RGC GRF (Project no.: 340411)

COVID-19 is Cultural: Global Engagement by the Humanities
Prof. John Erni responds to the global COVID-19 pandemic with a project to co-edit a special issue for the prestigious journal Cultural Studies on "The Cultural Politics of COVID-19."
Media Coverage