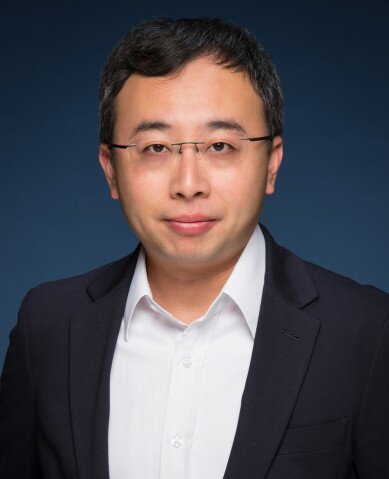 Dr. Mok Man Hung Endowed Professor in Chemistry Chair Professor and Head of the Department
Prof. Ka-Leung Wong (Gary) obtained his Chemistry BSc at City University of Hong Kong in 2002 and PhD at The University of Hong Kong in 2006. He pursued his postdoc work in Durham University with Prof. David Parker FRS with the support of Royal Society Incoming Fellowship. He started his independent research group at Hong Kong Baptist University in 2011 and was promoted to be a professor in 2017. In 2018 he began his headship in the Chemistry Department. He has published more than 140 papers, including Nature Sister Journals, LSA, PNAS and JACS (h index = 44, citation >4900) and was awarded 2015 ERES Junior award from The European Rare Earth and Actinide Society. Gary has a remarkable record in research that is truly innovative, creative and cutting edge, ranging from fundamental to frontier topics and from pure to applied themes. He is widely considered as a leader in his field of lanthanide-based complexes and materials used for fundamental photochemistry, spectroscopy and bio-imaging applications. His research is directed towards developing biological applications that help in the diagnosis of and therapies for cancers, thereby potentially having a high impact on the community.
Gary is proactively involved with the professional community, serving on the scientific advisory committees of workshops and conferences, including the International Symposium for Phosphor Materials and Applications. He has also been selected as a member of the international advisory board for ChemPlusChem, an international journal, and appointed as an editor for Journal of Luminescence. He was recently elected to the admission panel of the Technology Business Incubation Programmes of the Hong Kong Science and Technology Parks Corporation.
Gary's research has been supported by his success in securing more than HK$30 million of external funding in the capacity of Principal Investigator from the Hong Kong Research Grant Council, Health and Medical Research Fund and the Croucher Foundation since 2011. In 2017, Gary founded the New Life Medicine Technology Company Limited (NLMT), a university spin-off company, with the mission to address critical needs and provide clinicians worldwide with advanced solutions to improve the effectiveness and efficiency of existing methods in the medical field. A local listed pharmaceutical company has invested in Gary's technology and acquired the company's shares with a capital of US$8 million. This raises the reputation of NLMT and helps with the development of strategic partnerships with other biotechnology or retail companies and collaborations with the University. After the acquisition, the valuation of the company is more than US$32 million.
Project Highlights
1. Fundamental and predetermined spectroscopy studies of luminescent lanthanide materials
We have designed and synthesized organic-lanthanide complexes for spectroscopic studies which possess new functional photophysical properties, such as upconversion at the molecular level/impressive luminescent quantum efficiency.
2. Photodynamic therapy (PDT)
Several novel cancer-specific markers and next-generation PDT agents have been synthesized. These markers can simultaneously trigger the generation of toxic singlet oxygen for cancer therapy and give luminescent images upon irradiation by deep penetration near infrared excitation.
Features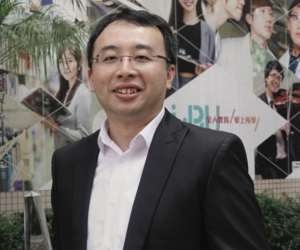 Innovative Urine-baesd Prostate Cancer Detection Kit
According to recent estimates, one in six men would get prostate cancer during his lifetime. The incident rate increases exponentially with age, yet 78% of men aged 40 or above do not undergo any prostate examintations. To increase screening rates, Professor Gary Wong Ka-leung, Head of the Department of Chemistry at HKBU, has developed a simple, non-invasion urine-based detection kit for early detection of prostate cancer. Read More
Research & Impact @HKBU Issue 01, Knowledge Transfer Office, HKBU (2020)
http://kto.hkbu.edu.hk/publication/Research_&_Impact@HKBU_01
View More: News