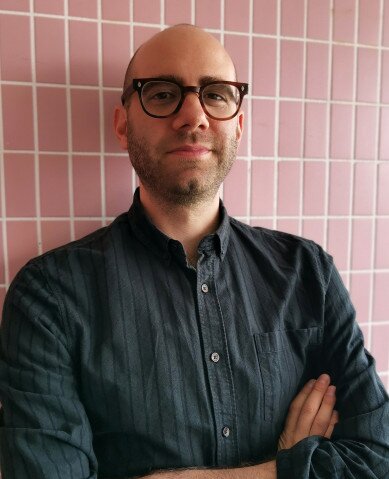 Assistant Professor, Academy of Visual Arts
Daniel Shanken is an artist and researcher who works across disciplines to create installations, video, sculpture, sound, and media. His research focuses on ways in which meaning and perception are generated and altered through interactions with technology and external stimuli. His practice investigates information systems and how they are embedded within cognitive processes, attempting to render and engage them in ways that reimagine their outputs and modes of production.
Projects currently in development include true randomization through radioactive decay, using GANs to discern patterns within material culture, and generative moving image platforms using live information feeds.
Daniel has participated in numerous international exhibitions at venues such as Stanley Picker Gallery, ICA London, Art Basel Hong Kong, Whitechapel Gallery, CCA Glasgow, Nottingham Contemporary, CFCCA Manchester, V Art Center Shanghai, and Kiasma Helsinki. He completed his BFA in Fine Art Media at Art Center College of Design in Pasadena in 2006, and his MFA in Art Practice at Goldsmiths University of London in 2012. Before starting as an Assistant Professor at AVA in 2019, he worked as an Art Practice Tutor at Goldsmiths University, London, and a visiting lecturer at the Royal College of Art.
View More: Research Projects